French Lessons in Canterbury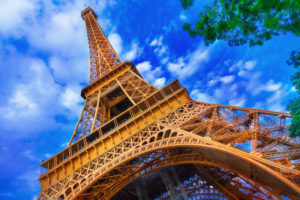 French Lessons with Cendrine
My name is Cendrine, born, raised and educated in Paris. For the past 20 years I have prepared and delivered focused French lessons for all ages and all abilities. I provide private French tuition for Holiday French and Conversation. I deliver private French tuition for French GCSE and French A-Level students.
If you are new to the French language or just want to brush up on your French, I can assist you. I will help you gain the confidence you need. Whatever your level I will help you improve your French language skills
Call me now on 01227 290 105
My French lessons in Canterbury are always tailored according to the student's needs.
I have a proven success rate and track record in helping students getting the grades they need in their French exams. I provide first class French tuition and French revision.
I am a private French tutor, eductaed to Masters level in France. I only teach French.
About me
I have provided private one to one French lessons in the Canterbury, Sandwich and Dover areas. Call 01227 290 105
The following institutions are examples of where I worked :
University of Kent

Simon Langton Grammar School for Boys

Kent Adult Education

Canterbury Academy

Manchester Business School

Manchester Language School

Cape School of English and Languages
I have privately taught pupils attending :
St Edmunds School Canterbury

Sir Roger Manwood's School

Dover Grammer School for Boys

The Archbishop's School

St Anselm's

Simon Langton Grammar School for Boys

Simon Langton Grammar School for Girls
I am friendly, patient and a good listener. I will help you gain real confidence in French.
Above all, I am dedicated and I love my job.
Email: lessons@frenchlessonscanterbury.co.uk Tel: 01227 290 105