Private French A-level tutor in Canterbury
French A-Level tutor providing A-level tuition, revision and preparation by qualified A-level French tutor in Canterbury. My name is Cendrine, born, raised and educated in Paris. The gap between GCSE and A-Level is huge and the expectations of the student more intense.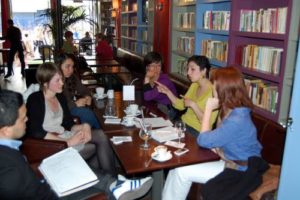 At French A-Level level, French teachers expect a lot of you. You will be required to demonstrate a thorough knowledge and a good application of the language. The surest way to achieve success is to practice with a native speaker. I was born and raised in Paris.
As a French A-Level tutor in Canterbury I can help you make sense of the way ahead as an invaluable addition to your French A-Level course work.
Call me on 01227 290 105 Read what my students say about me here.
A-Level French Tuition 
I can help you achieve the grades required for University entrance. With my French tuition you will improve your writing and listening skills. If you find translations, writing a summary or reading comprehension challenging, As a private French A-Level tutor I can help you.
Rest assured – I am familiar with different examination boards.
French A-Level tutor
French Grammar and Vocabulary – Making simple grammar or spelling errors is surely the quickest way to lose grades. I will assess your gaps and make sure you will know all the grammatical points required at A-Level. I will also provide you with idioms related to the topics.
French Culture –As well as having a good level in French, you will be asked to show your knowledge and understanding of the French Speaking world and its traditions and issues.  I can assist you with facts and information and guide you to useful websites.
French Literature-I have a Degree in French and French Literature. I can help you getting a deep understanding of the book you are studying and provide you with useful quotes.
Before all, my lessons are always tailored to YOUR needs.
Email: lessons@frenchlessonscanterbury.co.uk Tel: 01227 290 105