French GCSE lessons in Canterbury 
For GCSE French tuition in Canterbury call me, I am not an agency. Private GCSE French tutor, experienced, professional and qualified, I am friendly and encouraging. My name is Cendrine, born, raised and educated in Paris. As a private French Tutor I offer private French tuition to French GCSE students.
GCSE students now being taken for French tuition for this term. Call now and help your grades significantly.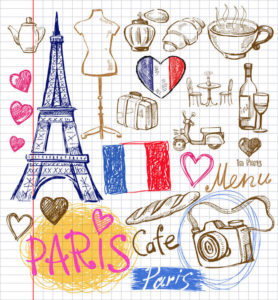 The new GCSE is even harder than before and it's no longer possible to learn by heart and reproduce on the day of the exam. I can help you prepare for the big day.

French GCSE preparation; written and oral. French GCSE re-sit advice and planning.
About Me
I have been a private French teacher in Canterbury in many years and have successfully worked with pupils taking French GCSE. Get help to get prepare for the grade you need. Whatever your level is, I can help you develop your strengths and minimise your weaknesses. Read what my students say about me here.
I know the French GCSE curriculum extremely well. I have over 15 years experience in teaching French GCSE privately.
I am also used to working with different French GCSE examination boards.
I can help you revise and improve in French GCSE 1, 2, 3 or 4 skills. I can provide you with past French GCSE exam papers if you wish.
The GCSE French lessons in Canterbury are always prepared according to your needs, aimed solely to support you in overcoming any problems you may have.
Call for GCSE french tuition 
Email: lessons@frenchlessonscanterbury.co.uk Tel: 01227 290 105