Testimonials
What previous students of Cendrine are saying:
Hi Cendrine got my results through, got AAB in English, history and French which means I'm going to Manchester this September. Thank you so much for all your help it was invaluable, you were a brilliant teacher. Regards DB.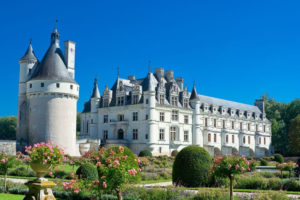 Hi Cendrine I just wanted to tell you that my daughter got an A* in her French! Thank you for all your help. Will be asking you to help out later this year with my other daughter ... Kind regards CXXXX 
Cendrine is an excellent French tutor.  She has tutored me for the past year and is very patient and understanding.  She sets each lesson at my level, but always pushes me to achieve more. She uses a variety of teaching aids but is happy to adapt these to suit me. I was planning a working holiday in France, so she discussed my needs during this time and tailored my lessons and homework around them. My trip was a huge success – thanks to Cendrine, who has given me the knowledge and confidence to use the language both in work and leisure environments. I would certainly recommend her. RJ.
After 10 months of lessons, I can confidently converse with French people at my workplace and often receive compliments stating how well taught I am from my French customers. I can also say that Cendrine is reliable and punctual and I always look forward to my next lesson.  PS
Dear Cendrine. My son and I would like to thank you for teaching him French at such high standard. It is not just helping him with the preparation for his GCSE exam (where he obviously made huge progress since he started the lessons with you) but also, very important for us, giving him the enjoyment to learn a new language in a natural way. The privilege to be taught by a native speaker like you had immediate results in his pronunciation, grammar use of the language and vocabulary. We hope that the skills you planted to stay with him for life. MB
Dear Cendrine. Hello! I hope you're well. This is to let you know that I passed the EU concours! I'll be working in Brussels as of October. Very excited and rather nervous! Thanks so so much for all your help, I can honestly say that I wouldn't have passed without you! E
Email: lessons@frenchlessonscanterbury.co.uk Tel: 01227 290 105